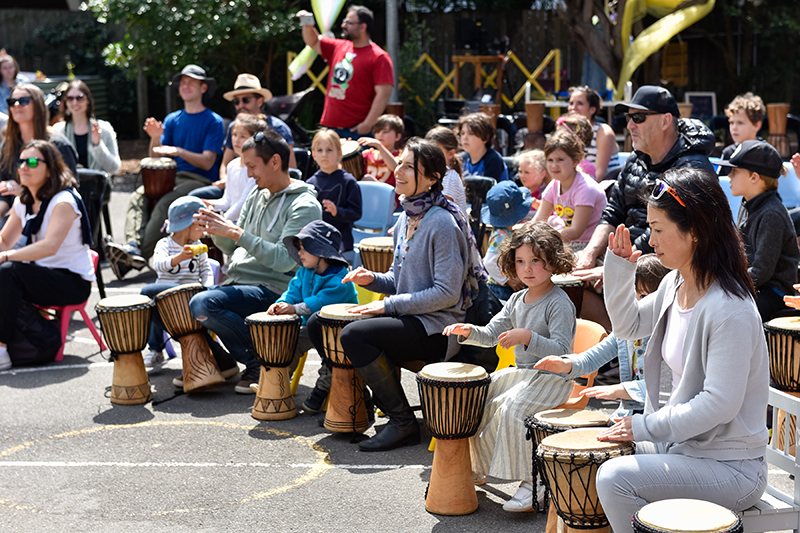 The school is built on a vibrant and compassionate community. It is a happy place where parents and educators come together with a common goal to nurture and support each other and the children through celebrations, parent education courses, social support circles and community outreach programs.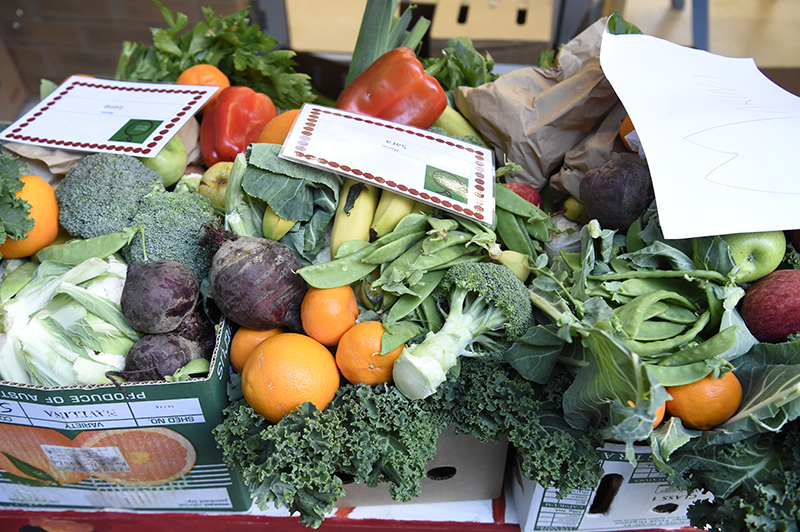 Green Gradz is a startup enterprise established in 2015 and is run by the year 6 students.
Every fortnight on a Thursday, the children sell organic veggie boxes to parents and friends in the community.
The children run a committee where they organise the selection of produce, the orders, delivery, distribution, sales and PR.
All profits go towards Udon Thani Home for Girls where the children pay for the wages of a Montessori teacher named Gai. 
Waste Squad.
Waste Squad is a student-led initiative in response to the children's enthusiasm for waste reduction following the ABC show 'The War on Waste.'
The group is made up of representatives from each class and they work together on waste reduction initiatives in the school and on issues that affect the school community.
So far some of the issues the children have tackled include nude lunches, composting, soft plastic recycling and coffee pod recycling.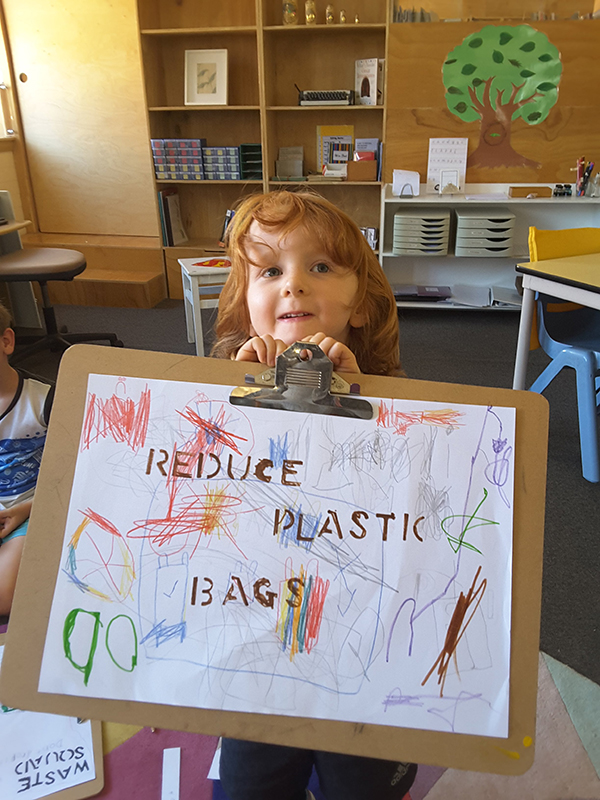 The Journey of Service was first established at Montessori East in 2013 as an opportunity for students in their final year of primary school to experience the world beyond their community and to offer their service to others.
The Journey of Service is far more than just an event where the children are helping others for the greater good but an introspective 'journey' where the child forges a deeper connection with themselves and their purpose in life.
Every year Montessori East's graduating students (Yr6) visit the Udon Thani Home for Girls and the Montessori Chuakmuay Wittaya School in Thailand.
It is a deeply moving experience for all - the children work with the orphanage to help with the daily chores from feeding the babies in the nursery to guiding the under-6 children with their school activities.
Montessori East graduates run a fund raiser each year for the orphanage with the aim to pay for the wages of one Montessori teacher in the classroom and any other essentials for the children, such as pens, paint, clothing and linen.
If you would like to donate to the cause, we welcome any small donation that will be collected each year and taken with the graduates on their Journey of Service.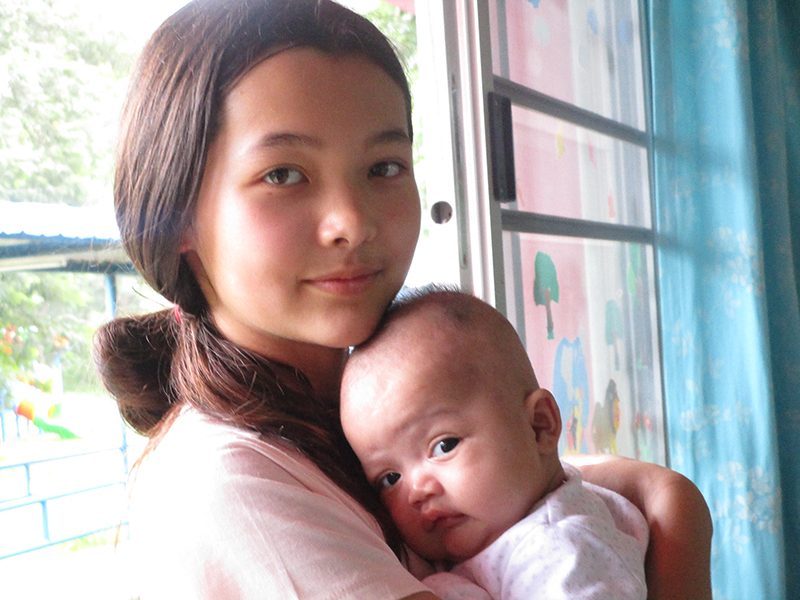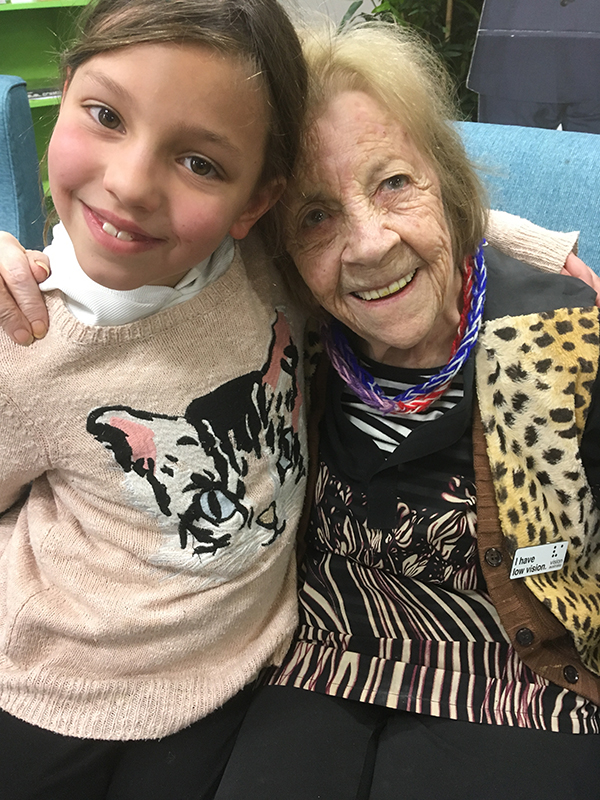 Due to COVID-19, all visits to Elizabeth Lodge have been suspended.
Elizabeth Lodge, located in Rushcutters Bay, is the only Montessori accredited aged care facility in Australia.
A group of students from ages 5 to 9 visit residents of the home once per fortnight.
Children plan appropriate activities to engage meaningfully with the elderly residents of Elizabeth Lodge such as music playing, cards games, reading or craft activity.
The students and residents form close friendships and have a lot of fun together. Children learn so much for the older generation and also empathy and being kind to others.
The children are given a little bit of information about dementia, helping them to know how to respond to unexpected encounters with residents in a safe and supportive way.
In the week before a visit, children practice some role-play scenarios to help with talking to residents who might have different abilities to them.
This program empowers children to gain confidence in their interactions with elderly adults. The children provide joy and friendship to the residents of the home.
We invite one parent volunteer to join us at every visit.
Family Support Group.
Formed in 2018 by parent and counselor, Natalie Hay, and learning support teacher, Siobhan O'Gorman, the family support group was created out of the need to bring space to families whose children have additional learning needs, however, all families are welcome to join. They share their stories, insights, personal challenges around specific issues and action plans they take to support their children on their journeys.
The group meets twice a term when specialist healthcare practitioners like OTs, speech pathologists, psychologists and paediatricians are invited to share their wisdom.
They have a private WhatsApp group where they can reach out to each other to offer support when needed.
ME Village.
The ME Village was spearheaded into operation by parents, Skye Garside and Cindy Kavanagh in 2017 to help us invest in the welfare and vitality of the school community.
Successful events include our Winter Solstice celebration, Market Day, Spring Equinox, ME Village singing group and Family Camping.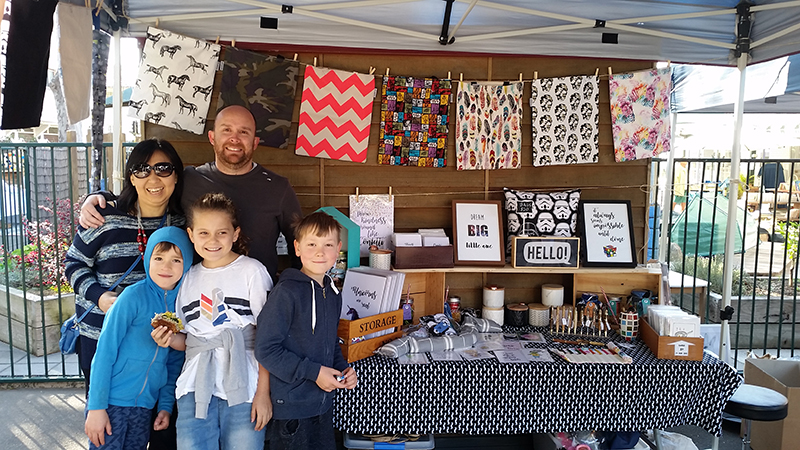 Parents in community.
Extraordinary relationships occur between parents at Montessori East in the most wondrous ways. Not only do you enrol your child in a school but you enrol yourself in a community.
The community organically behaves like an extended family where parents cross-share their skills and chip in where they can. Friendships are formed, often for life; alumni parents still socialise together well after their children are married and parents are inspired to create business ventures together. Here we share one of our entrepreneur stories. 
Kristina Freeman and Alice Peel - Grow your Mind venture
Kristina Freeman and Alice Peel met at Montessori East when their children started in the preschool program. Kristina, an acupuncturist and Chinese herbalist was experiencing an increase of children with anxiety coming to her clinic and Alice, a primary school teacher with a background in public health and positive psychology, felt there was a better way to teach students about emotional regulation, resilience and how the brain works in a playful way. Together they embarked on their B Corp social venture, Grow Your Mind, a program that aims to make mental health education playful. Their school and home resources are full of invitations to boost connection, compassion, a benefit mindset, optimism and ways to practice mindfulness. This has since extended into delivering teacher wellbeing workshops. In less than 3-years, these two remarkable humans have been awarded grants from Atlassian and Macquarie Bank. They have resourced hundreds of schools and homes nationally and internationally and are weeks off launching a world's first children's mental health podcast, read and delivered by children for children. They love what they do and they form a formidable team.