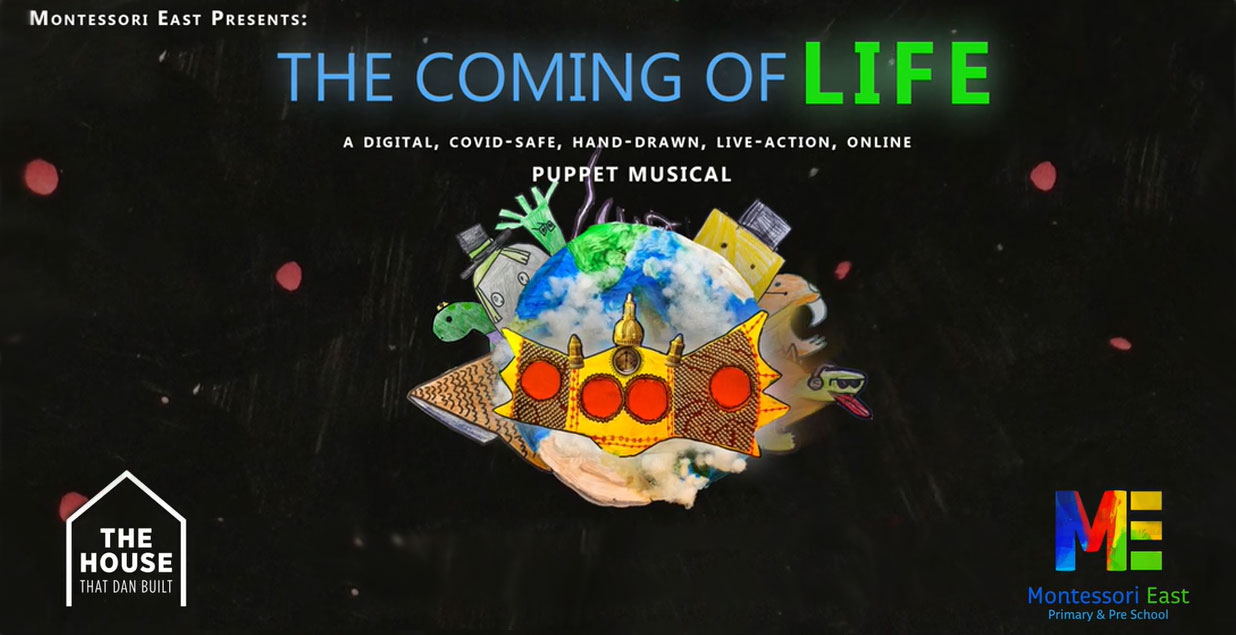 A covid-safe Montessori East puppet musical - The Coming of Life
Remarkable creativity can be brought to life in the most unexpected ways, and our Montessori East children showed us just how incredible we can be in the face of change. 
'The Coming of Life' musical tells the story of how the world began and diving into the science of how life on earth was formed. The Coming of Life is the Second of the Five Great Lessons in the Montessori curriculum taught in primary school.  
A common theme in the Great Lessons and in Maria Montessori's writing is the importance of appreciating those who came before us and to remember that we will have an impact on those who follow us; which brings you back to the second Great Lesson taught in Montessori in the Cycle 2 plane. The pivotal message for the children is around climate change and where humanity has interfered with the balance of our planet. They offer a perfect reminder of what we can do to make the world right.  
Montessori is known for providing the freedom for children to think creatively and explore collaboratively – skills surely needed to tackle future issues. And when we think of Montessori, many may think this is just an alternative education pathway, but truly, the deep essence of this style of education is offering our children skills to adapt and thrive within a changing environment. This musical is an active expression of this and what our children are capable of.
As one parent said on her LinkedIn profile: "Tonight I have been able to witness their brilliance and the resilience of our children."
We are all in awe of these incredible humans. They are going to make great waves on our planet. Hail to the children of the future. We trust that the message of reversing climate change will be the legacy our 21st century children strive to achieve for all of us and the generations to come. 
You can watch today, any time and event replay  https://youtu.be/Z9yn8tEPF_o
It's a show for the whole family, so feel free to share this link with family and friends.
Some scenes from the musical....