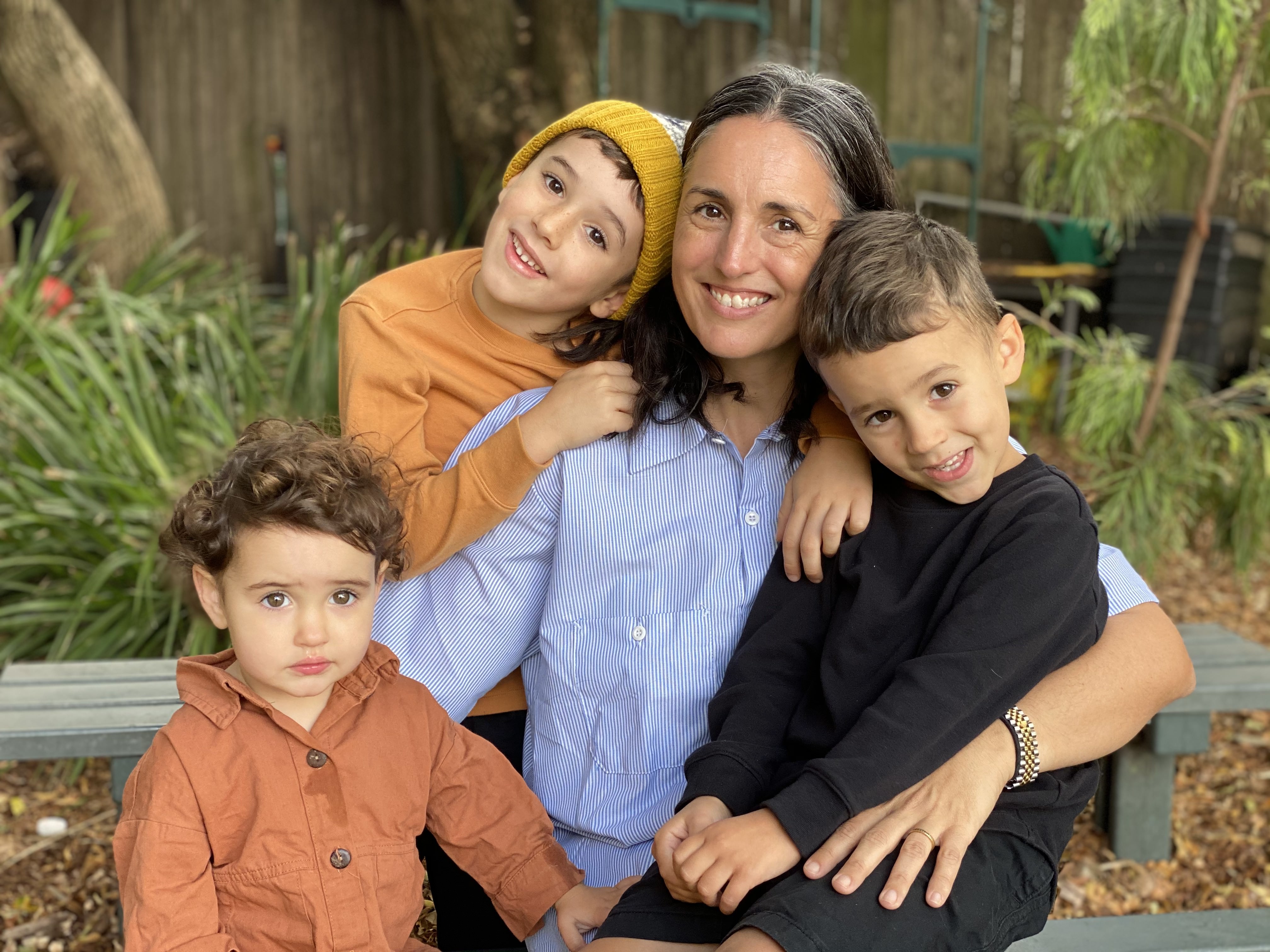 We are family
THE RYAN-GAULT FAMILY
Mary Lou Ryan has been a Montessori mum since 2015 when her first son Barney was 6 months old. For Mary Lou, who now has two other children, Bobby (5) and Agnes (2), Montessori has been a wonderful source of wisdom and guidance for her. It has certainly been a personal journey of finding herself as a mother and what that means for her to be consciously available and a present parent - the parent she always dreamed to be, but until she was standing there holding her child, you just don't know.  Without the knowledge, support and comfort of the ME community, life would be very different. 
"My sister's children attended Montessori East and then Melbourne Montessori, and learning about the philosophy of Maria Montessori was a natural fit for her family but certainly a different path from many of the people around her." Six years later, all three of her children have continued their education at the school.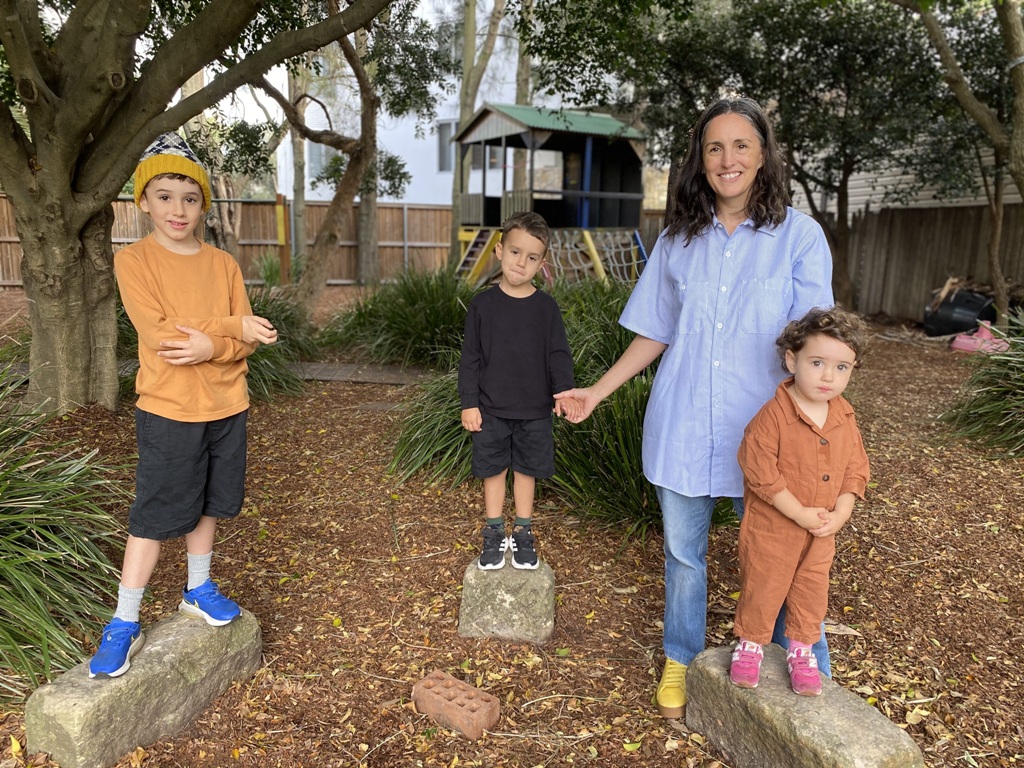 "KIN was my entree into the whole world of Montessori. I liken the experience to a 'guiding light' that allows you to build confidence as a mother in a safe non-judgemental environment. You grow with each stage of your child's developmental milestones, you learn to 'slow down' and present yourself with your child. The teachers guide you to see moments you would normally miss. If you're anything like me I can busy my mind with other things and miss 'nuggets' of information given to me by my child. If I miss them they will often present themselves in other ways. These teachings allow me to slow down, connect and move forward in a very positive way, even if there is a blow out!
Lou says she observes her first son with such delight. She can see the gentle support she gave him to be self-sufficient and independent in the early stages at KIN have been reinforced in Cycle 1 (pre-school and kindergarten) and now in primary school.
"Barney I can see is a confident boy, comfortable with himself, articulate with his feelings and has this quiet strength that is gentle and unwavering. You can really see how the work you do in the early years, the same messages of respect and self-worth reinforced through the cycles, sets them up for adult life."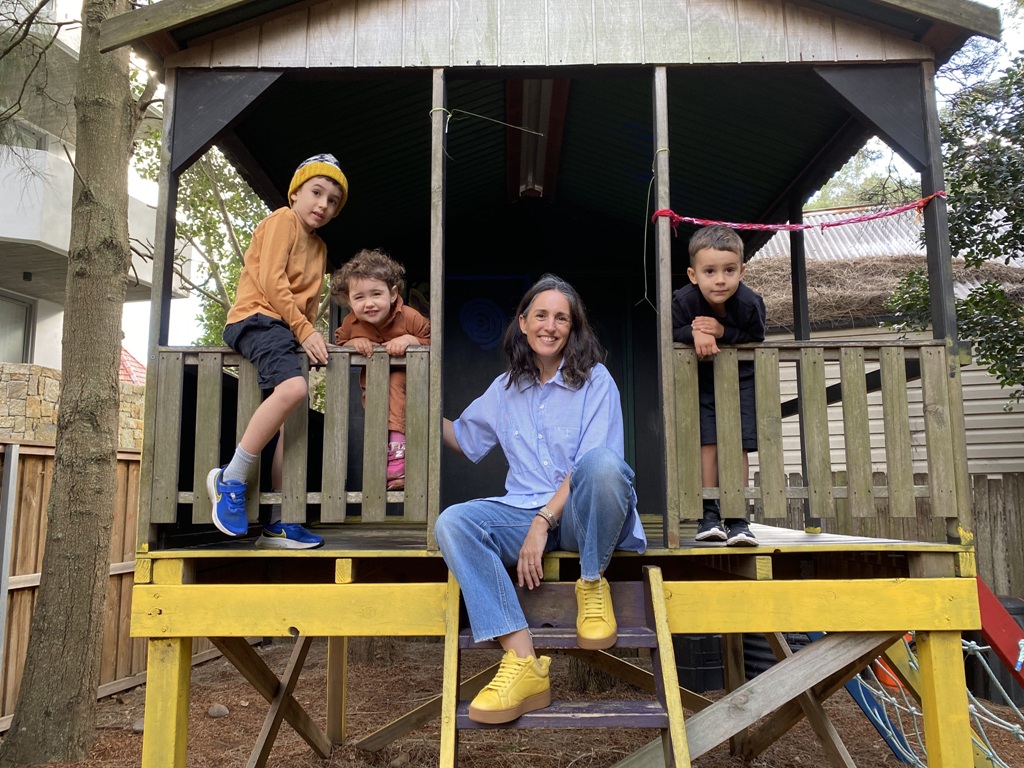 "Montessori really sees my children for who they are. My eldest son had trouble counting when he was younger and through sculpture and clay work he learnt to count. It was fascinating how they just knew what to do for him."
"My greatest lesson as a mother at KIN is not to interrupt my children when they are focussed on a task; be close and only step in when they ask or, if there is 'physical danger'; because they just know. As they navigate their way through KIN it is such a joy to watch from the first day they enter, quiet and close and then to see them work through the room confidently cutting fruit, filling up the water jug or matching animals to the cards. As we sit and observe we learn a little more each time about our child."
THE DREXLER FAMILY
Sabina Evans-Zanardi is a KIN mum with her daughter Gaia who is 2 in the toddler program. She also has a son, Stanley, who is now 7.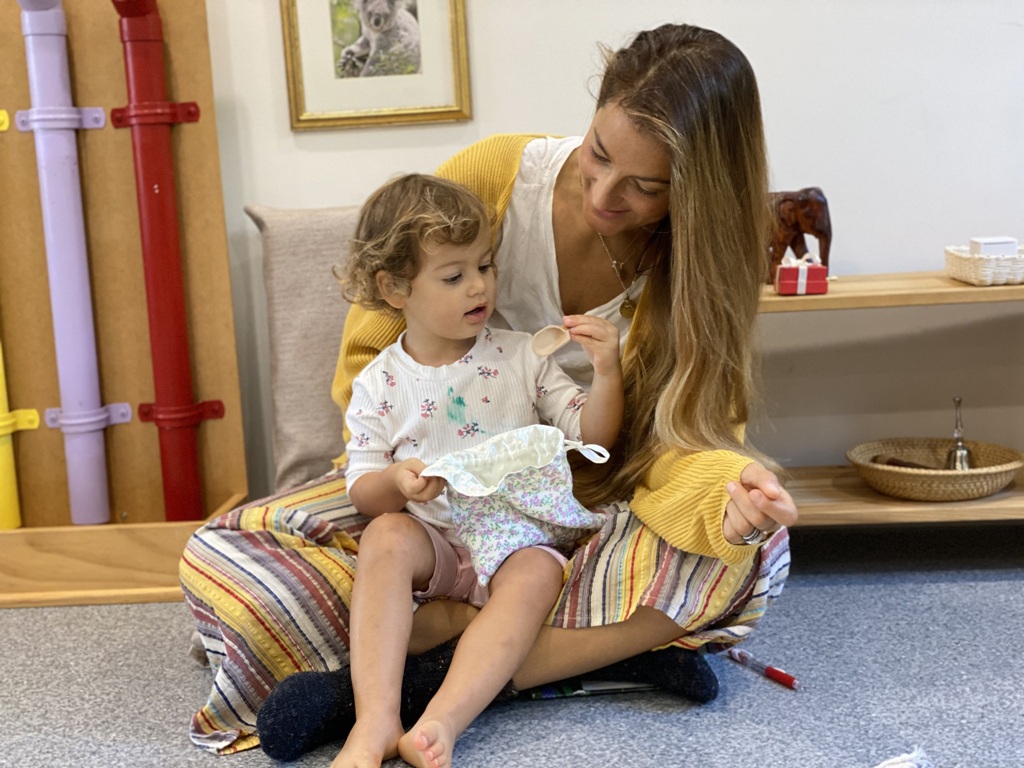 For Sabina, life lessons for the adults are also learnt at KIN. SLOW is the operative word. Everything slows right down at KIN, says Sabina. "Watching Raji, Tea and Prue they are slow and purposeful. The pace is a completely different speed to what I'm used to. You need to live and feel it to understand what I mean."
Slowing it all down, including herself, is what KIN has taught her.  
"I've learnt to observe, let the children be, not interrupt and give them the time to do their thing. This is a hard dynamic for me as I like to get things done.
"I used to get frustrated when Gaia would not do things the way I liked it - filling a glass and spilling it, letting her make a mess. Now I can see when she fills a vase to the top, to then put the flower in and see the water spill, she learns from this. 
"I see everything with purpose now, and I appreciate the process. When we are at home and I intervene, I ruin everything. So now I sit back and let her go. I no longer let the discomfort of 'getting it right' get to me - this in itself is a great life lesson for myself and my child."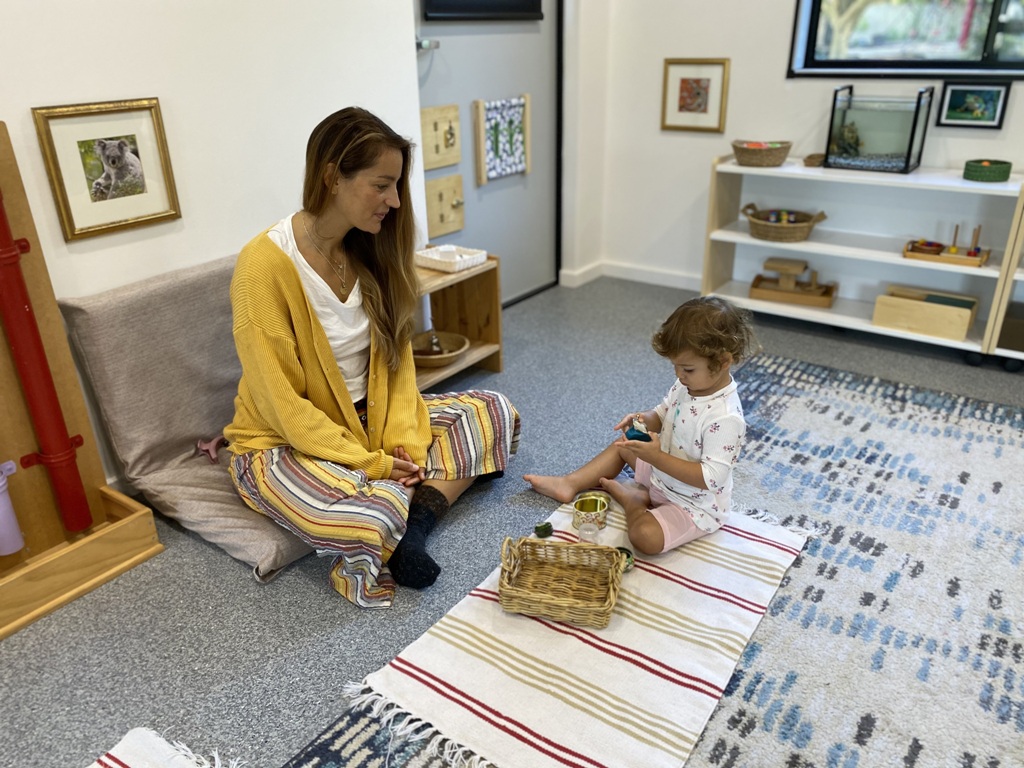 THE GUTENER HALE FAMILY 
Valeria brings her daughter Nadia who is 22-months-old to KIN and she has a son who is 6. 
Valeria has learnt so much about her child's capability and found her relationship has grown to become more mutually respectful. 
"Sitting back and watching Nadia from a distance in this environment gives me so much space and time to reflect and learn so much about her."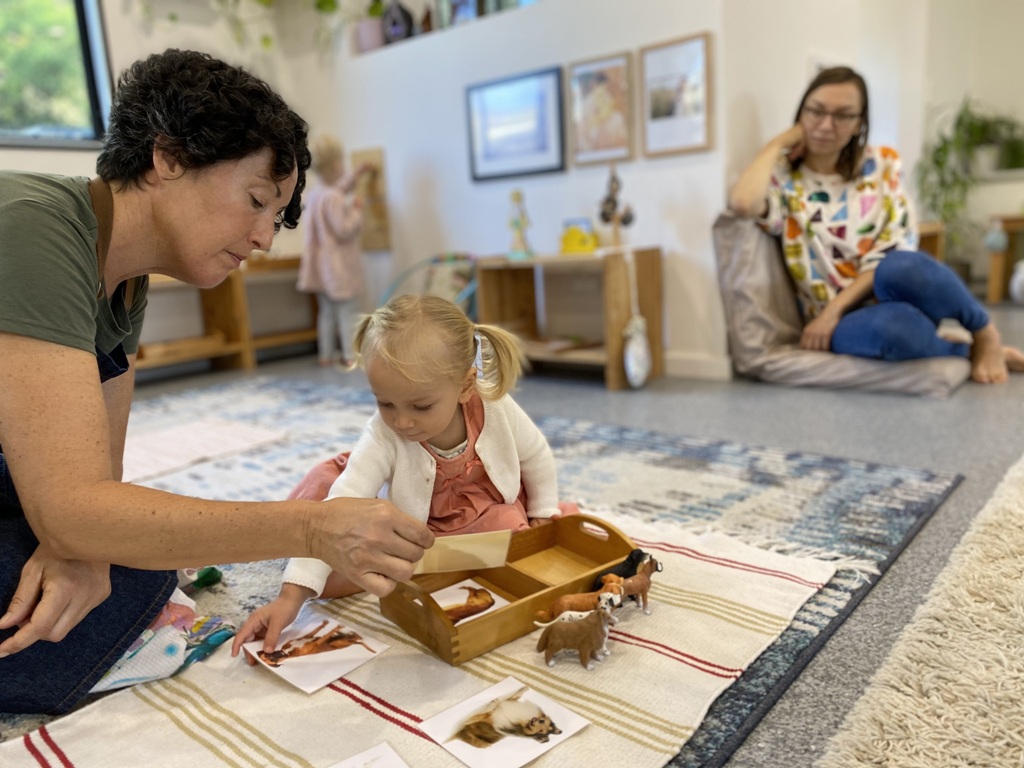 "My first 'aha' moment was the way the educators would speak to her with such respect. I would watch how she would react to them. At home you just get on with it. I forget she takes time to consider and respond."
Valeria has brought her learnings from KIN home into her family's daily lives, thanks to the support the educators have given her.  
"If I can share one pearl of wisdom", says Valeria, "this program will change your life."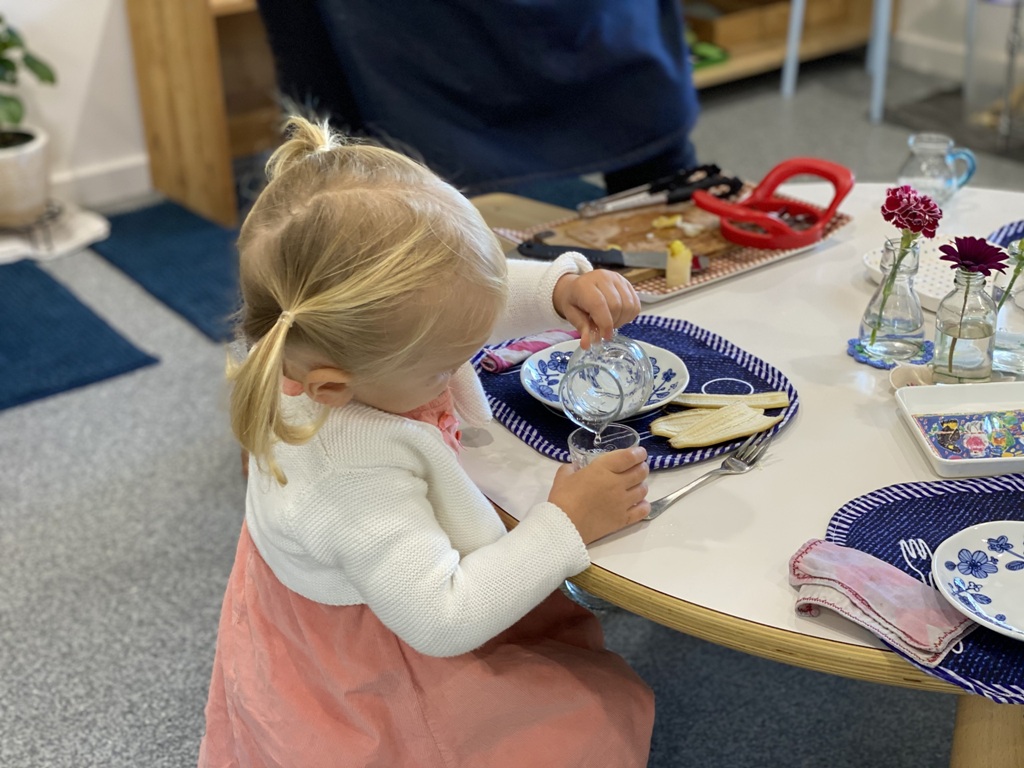 THE SALZ FAMILY
Rachel and her 24-month-old daughter Chloe attend the toddler program. KIN has been a beautiful influence on her parenting, says Rachel - a gentle reassurance that she is on the right track.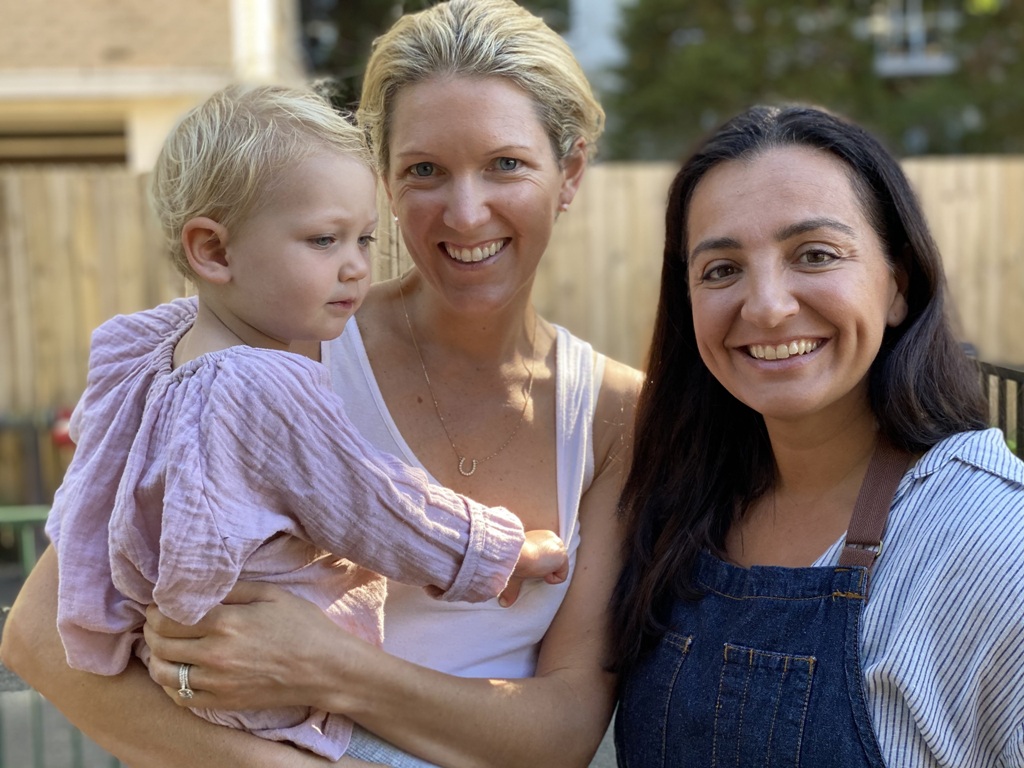 "The exercise to observe the children is very useful. It's very easy to dive in and interfere. To step back and let them work it out for themselves is harder," says Rachel.
"I'll watch Chloe fight over a toy with another child in the class. In the playground, in most cases, one of the parents would interfere. At KIN we let the children work it out for themselves, and in just that moment of relating with another, they learn an incredible lesson.
"In this place of observation, I can pre-empt a tantrum. She wants to put her shoes on and gets frustrated. Before she gets to that point of tantrum I come down to her level, I first acknowledge her feelings and speak gently. She's suddenly ok with it and we've avoided the tantrum. It's so simple. We have such a beautiful time together, I'm more present and the way I speak to her has softened. 
"I'm so grateful for this class, it has made my parenting journey so much more enjoyable. In the absence of having my own family who is overseas, this is a community I can relate to. It feels like family."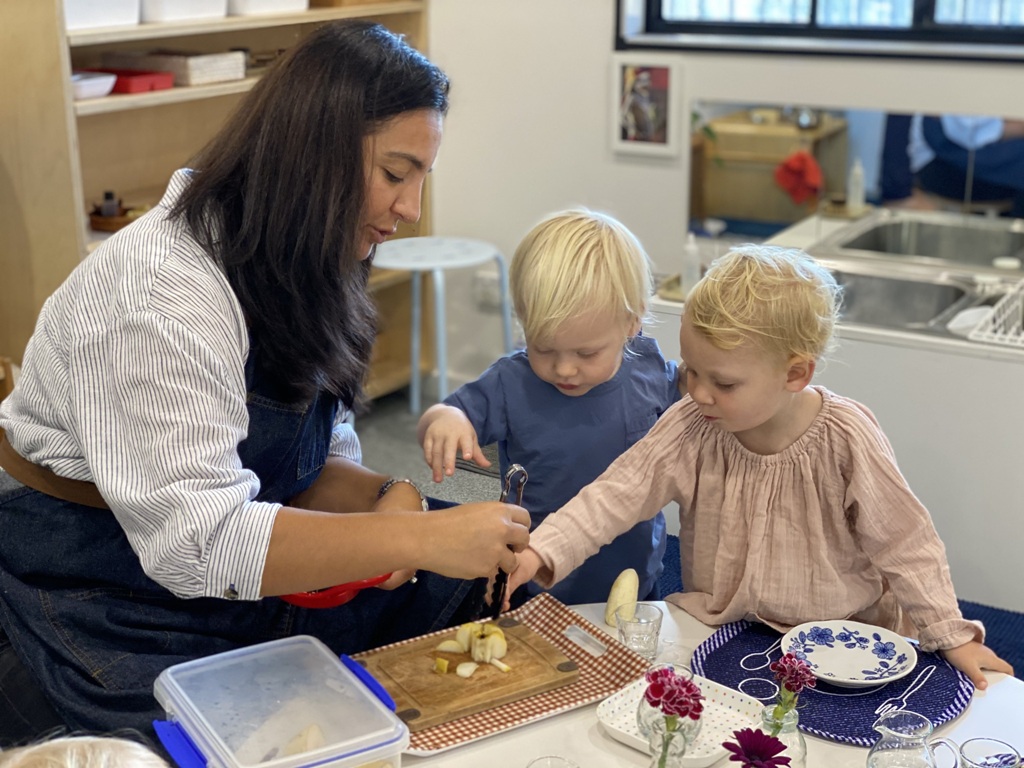 Families can enrol in the KIN program via under3@montessori.nsw.edu.au - Tea and the team look forward to seeing you in the classroom.